Parish Announcements | 堂区报告
Pastoral Letter dd 13th Sept 2020
Dear Brothers and Sisters and in Christ

Thanks be to God.

Our Bishop Bernard has issued an important pastoral letter to all Catholics of the Malacca Johore Diocese. We respond with joy to the call to prepare ourselves for a return to "normalcy". As restrictions are conditionally lifted, we will expand our available services to include welcome for,
Our parishioners aged above 70 and below 12.
Our beloved parishioners who hail from other countries (PRs, MM2H and Documented Workers).
A gradual resumption of RCIA, Sunday Schools and limited pastoral activities.
We are taking steps to increase the number of weekend Holy Masses. This is to prepare for the reinstatement of the Sunday obligation. This means a welcome move to full language Masses—Mandarin or English. However, take note that Mass times are subject to change because we need to accommodate the full resumption of Catechism classes in January 2021.
If you wish to contribute to the church, you can do so with the JOMPay facility.

Fill Ref-1 with your mobile number so that we contact you if necessary and fill Ref-2 with your donation's intent. For example, "Church" or "POHD".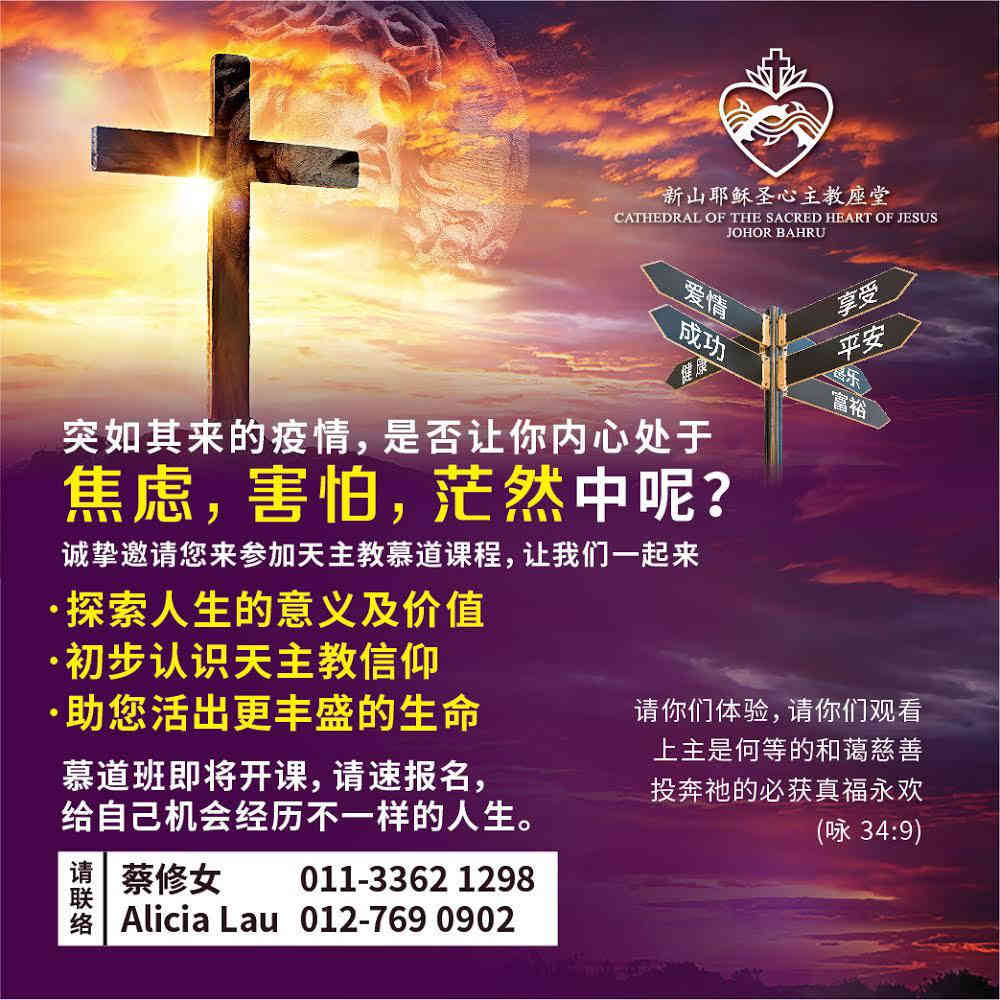 All Souls Day Mass Time
2nd November, Monday
6.30 am English
7.00 pm English/Mandarin

______________________________________
All Souls Day Mass Celebration at Catholic Cemetery, Sg. Tiram | Sg. Tiram天主教墓地追思已亡节弥撒
Due to Pandemic Covid -19 RMC0 the Church Committee (PPC) of Holy Family Church decided to cancel the All Souls Day Mass celebration at Catholic Cemetery, Sg Tiram this year.
But however there will be Mass celebrate in the Church of the Holy Family on 2nd November, Monday, at 8.00am. Soon after Mass there will be blessing of graves on same date.

由于新冠肺炎疫情影响,圣家堂堂区议会决定取消今年11月2日在Sg. Tiram天主教墓地的追思已亡节弥撒。
当天上午八点在Ulu Tiram圣家堂将有一台追思已亡节弥撒,之后神父将到墓地降福。
__________________________________
Teen Depression and Suicide Prevention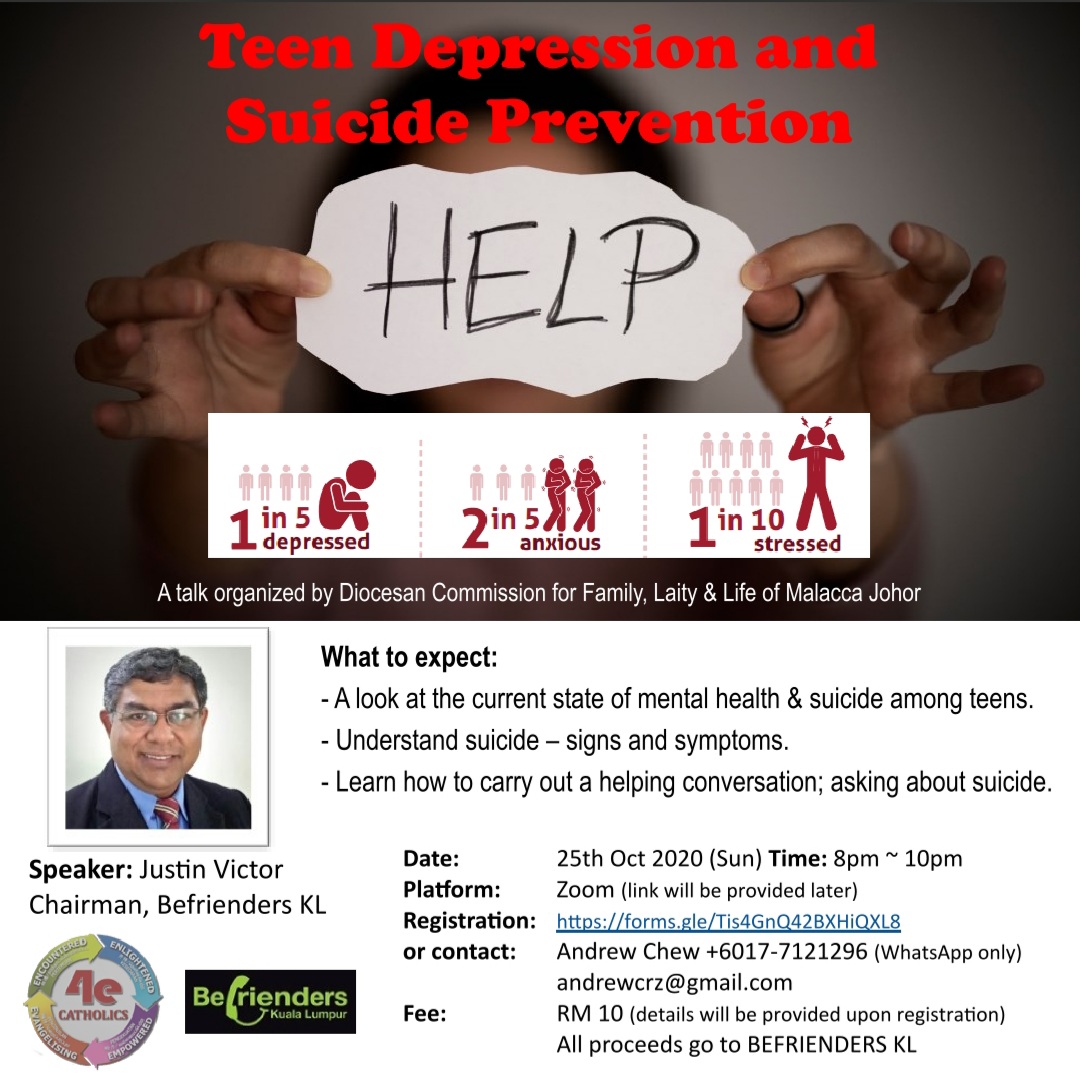 _____________________________________________
For Malacca-Johore Diocesan news and information, do visit www.mjdiocese.my
欲了解甲柔教区的讯息,请参阅 www.mjdiocese.my
_____________________________________________