Parish Announcements | 堂区报告
Parish Pastoral Directive from Bishop Bernard Paul, no. 31
Attached here is His Lordship Bishop Bernard's Pastoral Directive No.31 – BISHOP'S LOOKING FORWARD (dated 4-Dec-2020) for dissemination to all Clergy and Lay Faithful of Malacca Johore Diocese.
If you wish to contribute to the church, you can do so with the JOMPay facility.

Fill Ref-1 with your mobile number so that we contact you if necessary and fill Ref-2 with your donation's intent. For example, "Church" or "POHD".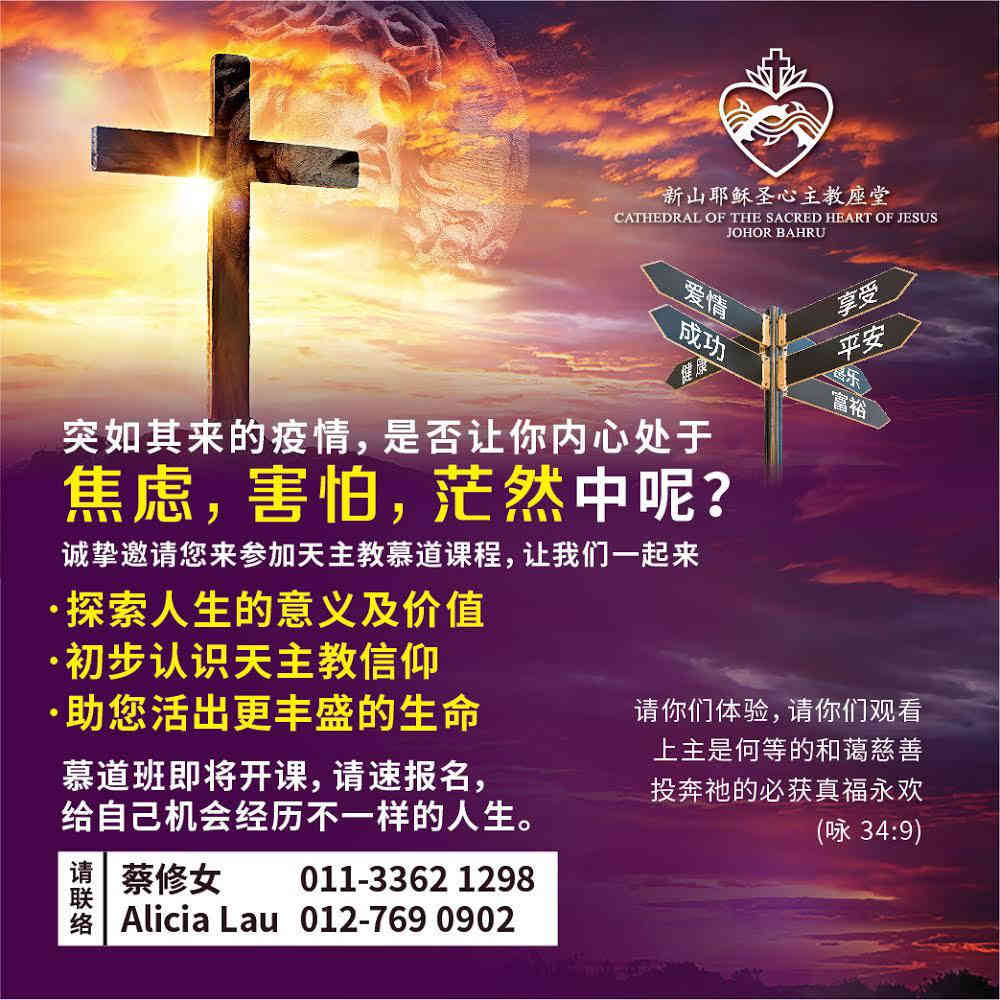 For Malacca-Johore Diocesan news and information, do visit www.mjdiocese.my
欲了解甲柔教区的讯息,请参阅 www.mjdiocese.my
_____________________________________________